Thermocouple Re-Tipping Program
As the Leader in compliance testing thermocouples, Pacific Test and Measurement recognized the need for recycling and re-using thermocouples. Therefore, we developed the Pacific Test and Measurement Thermocouple Re-Tipping Program. With our years of thermocouple experience, PTM developed the capabilities and the knowledge to repair and service used thermocouples.
Our complete refurbishment service includes: Thermocouple welding, straightening and cleaning, inspecting for breaks and cuts in the wire, and ensuring thermocouples are returned to the customer in an as-new condition. In return, you will cut new thermocouples costs by ½ or more, and you will help to reduce your global footprint.
Save money and be environmentally friendly. You can't lose!
Why choose the PTM Re-Tipping Program?
Cost savings is #1
Good for the environment
Quick turnaround
Recycle, Reduce, Reuse – for a better tomorrow.
Proudly made in the USA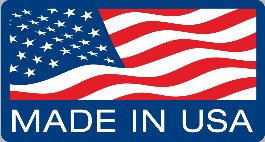 Send us your used thermocouples and well will send them back, like new!